Current list of articles, publications and interviews regarding Aunkai and Akuzawa sensei.
June 2017 YouTube Interview
A Youtube interview with Minoru Akuzawa sensei was published 6th June 2017.
---
2012 Hiden magazine/Japan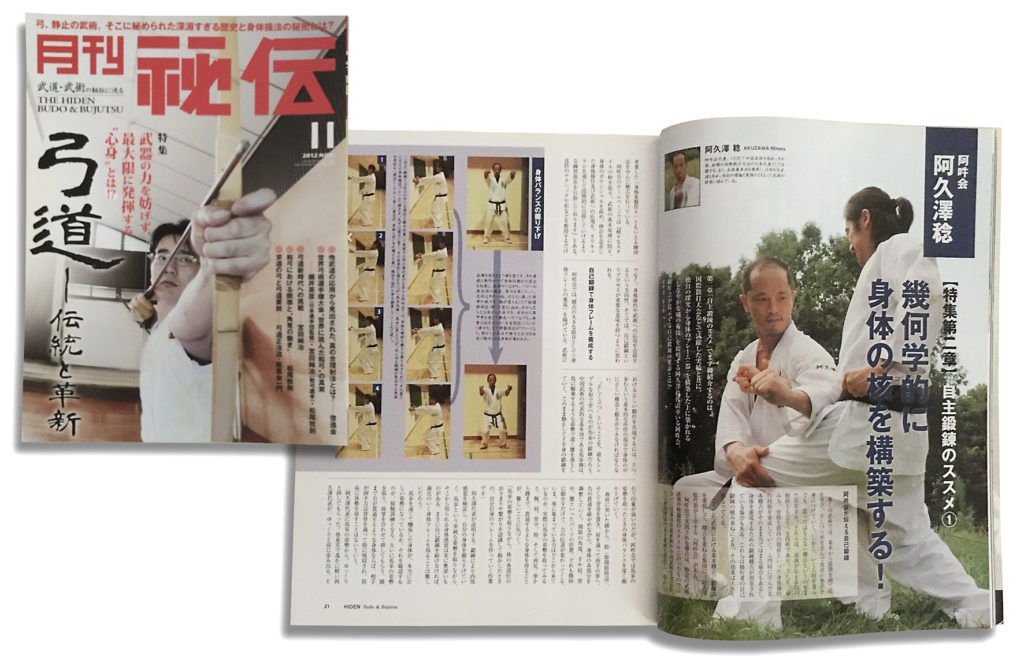 ---
2011 Hiden magazine/Japan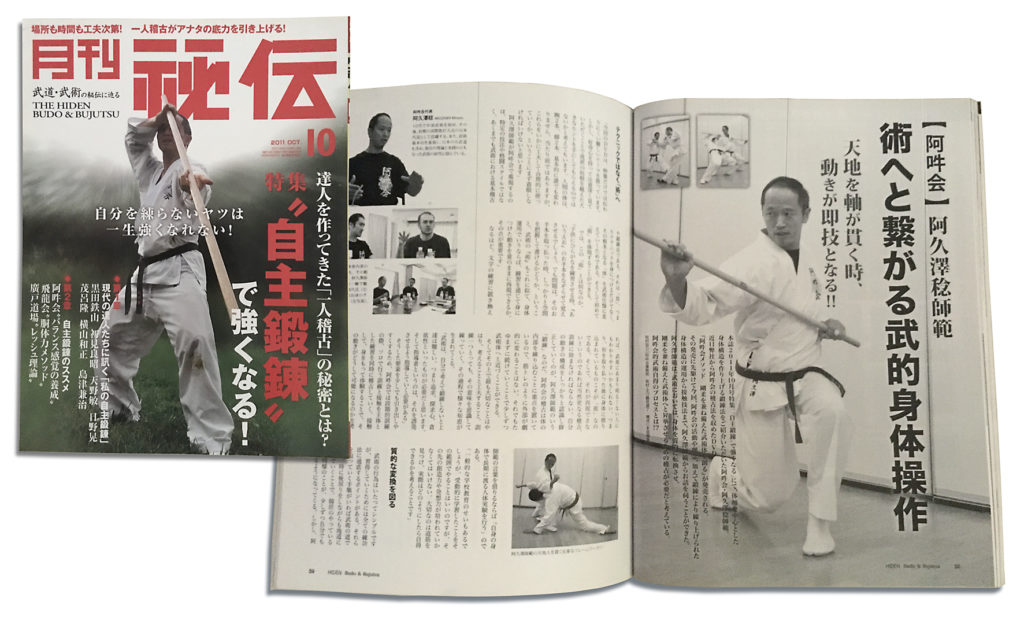 2010 SAMURAI magazine/France
---
15th Aug 2008
This interview with Minoru Akuzawa will appear in a book which
features articles on a number of inspiring martial artists.

The professional photographer began his work at around 11:00 in the morning and went on until 17:00 in the evening. Result was many wonderful shots of Akuzawa sensei.
The book, authored by Mr. Leo Tamaki, went on sale in 2009.

---
2008 DRAGON magazine/France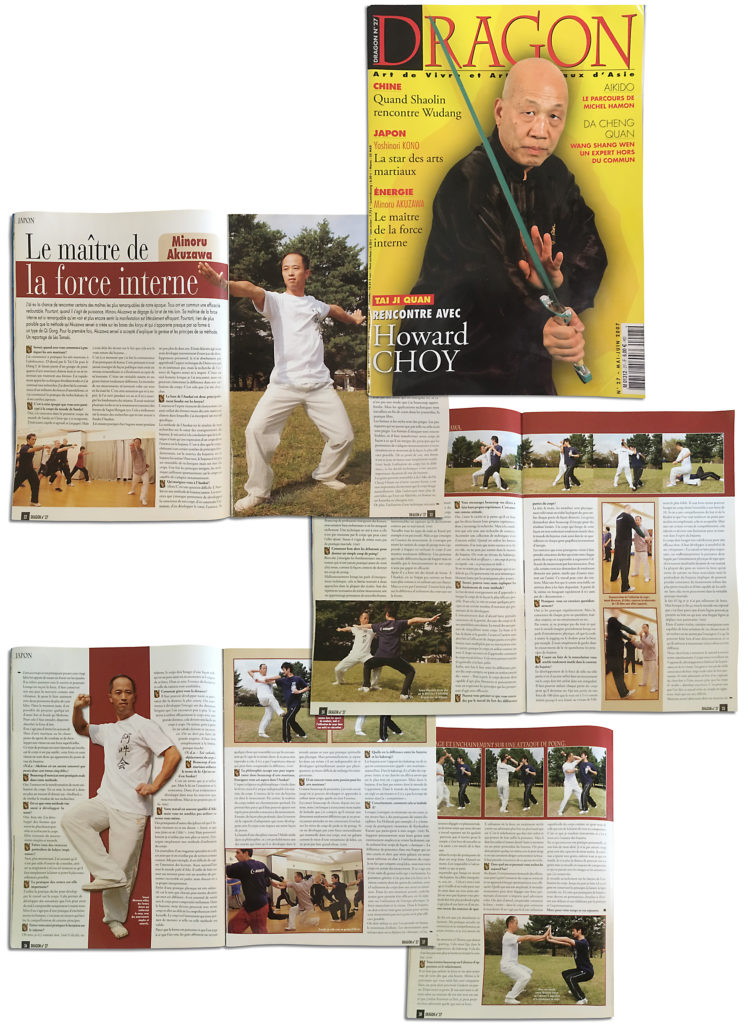 ---
April 2008 Website/Japan
The interviews with Akuzawa sensei were published on this website.

---
2007 Hiden magazine/Japan
---
2006 ENERGIES magazine/France