News & Updates

First Aunkai seminar of 2021, given by Akuzawa sensei. See link for details and application.
Announcement: Chichibu Retreat April 25th–30th 2021
Please see details here for information on the gasshuku and enrollment. We look forward to seeing and training with many friends from around the world!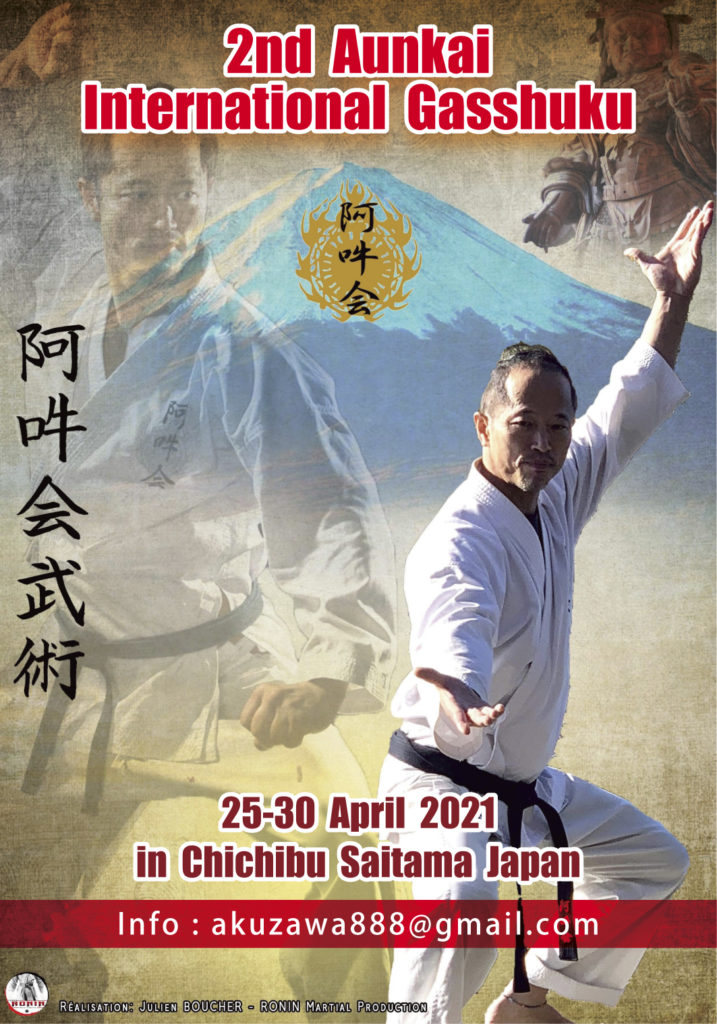 Announcement: Remote Classes

Akuzawa sensei is available for online individual or group private lessons via Zoom. We have published a remote class page for reference.
Interested persons please use our contact form to reserve time and obtain detailed information.
Thursday training schedule is adjust on a monthly basis, please contact for details. Tuesday training is suspended until further notice.
For training please bring masks and gloves. Coronavirus situation may require schedule changes to the schedule, so please note and updates given at class times.
YouTube video: Interview with Akuzawa sensei published 6th June 2017.
Interviews
Trial Lesson / Contact
Mail form: Trial Lesson Application or General Contact
Aside from trial lesson applications, enquiries regarding private lessons, seminars, etc., are most welcome. Please use the this mail form for general enquiries.