(1) New Promotions to Black Belt Rank
As the first France seminar after 3 years of absence owing to Covid-19, Akuzawa sensei checked the current skill levels, and also promoted a number of students to black belt rank after confirming their progress and achievements.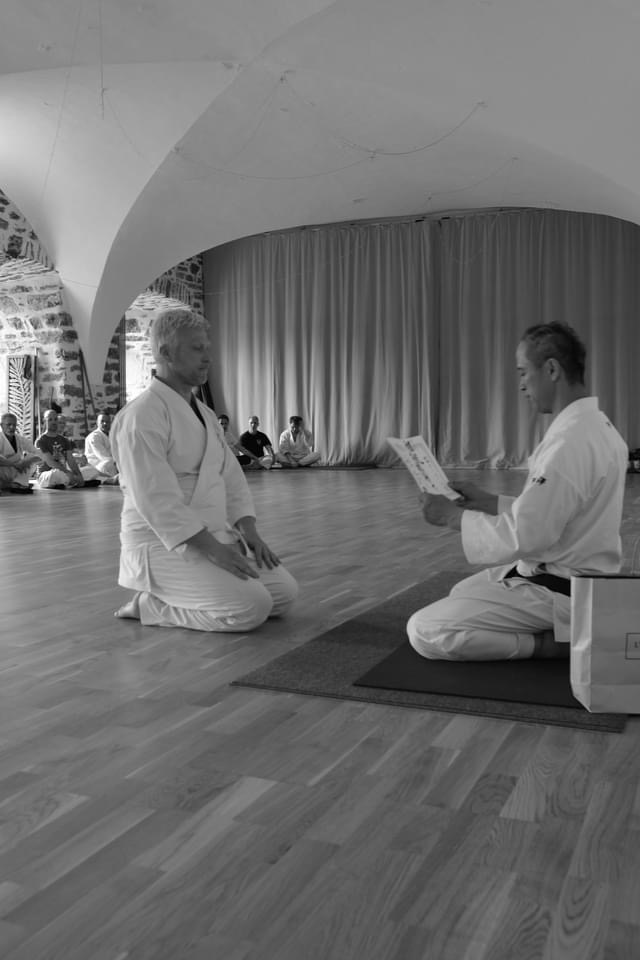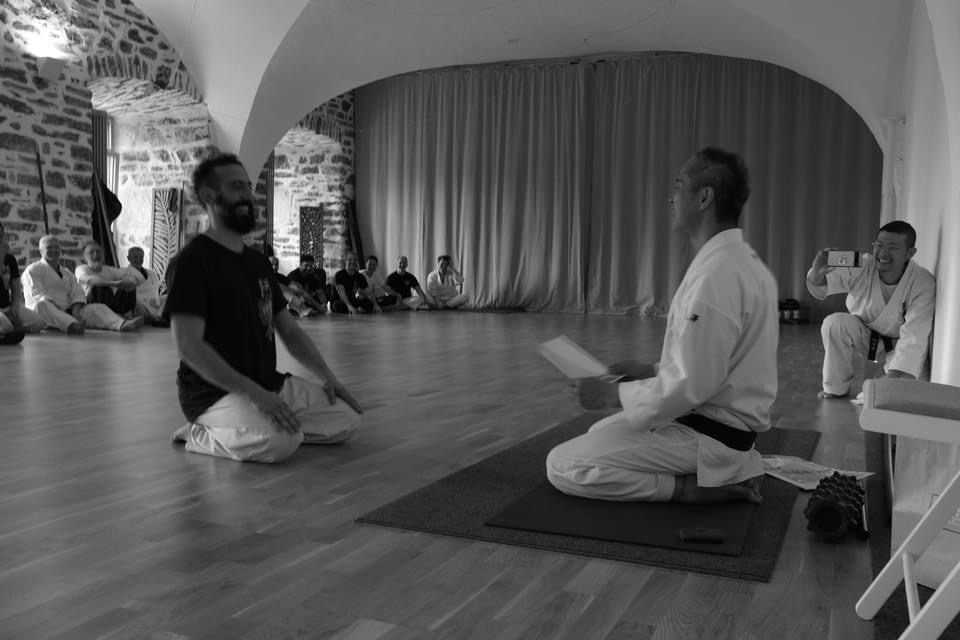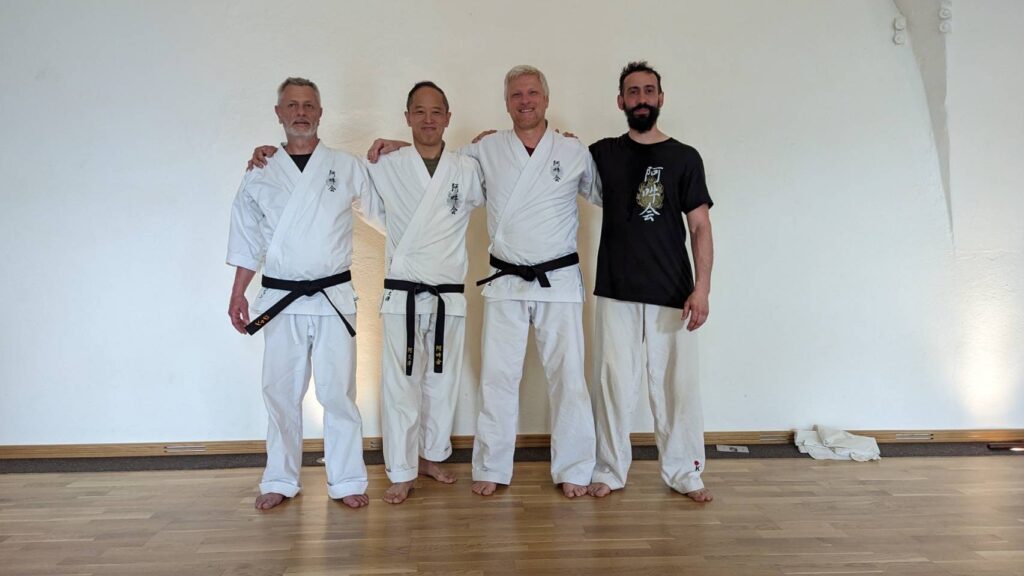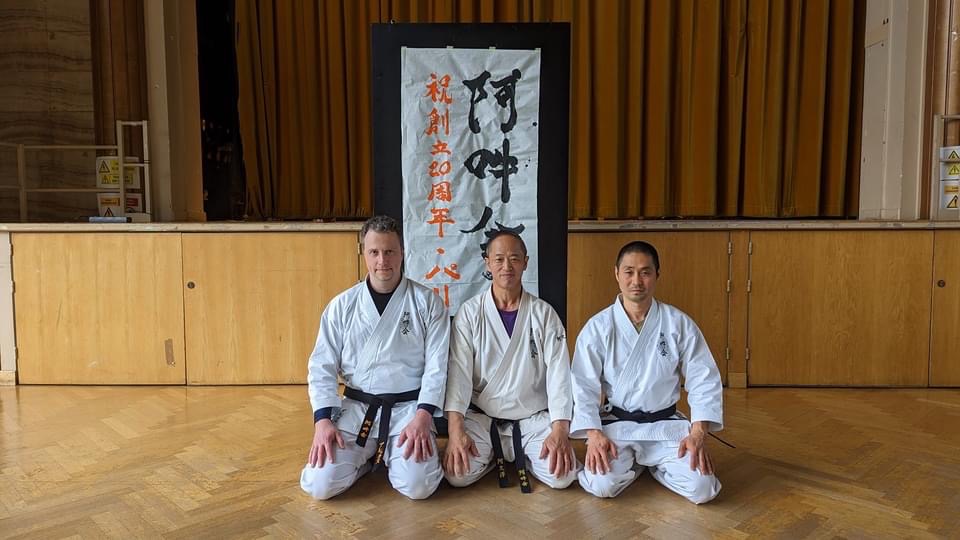 Additionally, while unable to meet Akuzawa sensei in person during sensei's seminar trip, a number of diligent students nevertheless graded with Manabu Watanabe Hanshi as sensei's representative after sensei's return to Japan, and obtained black belt rank.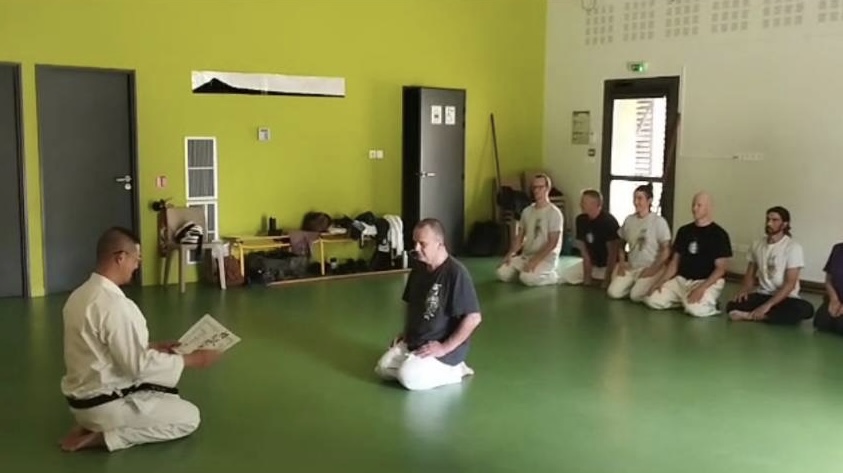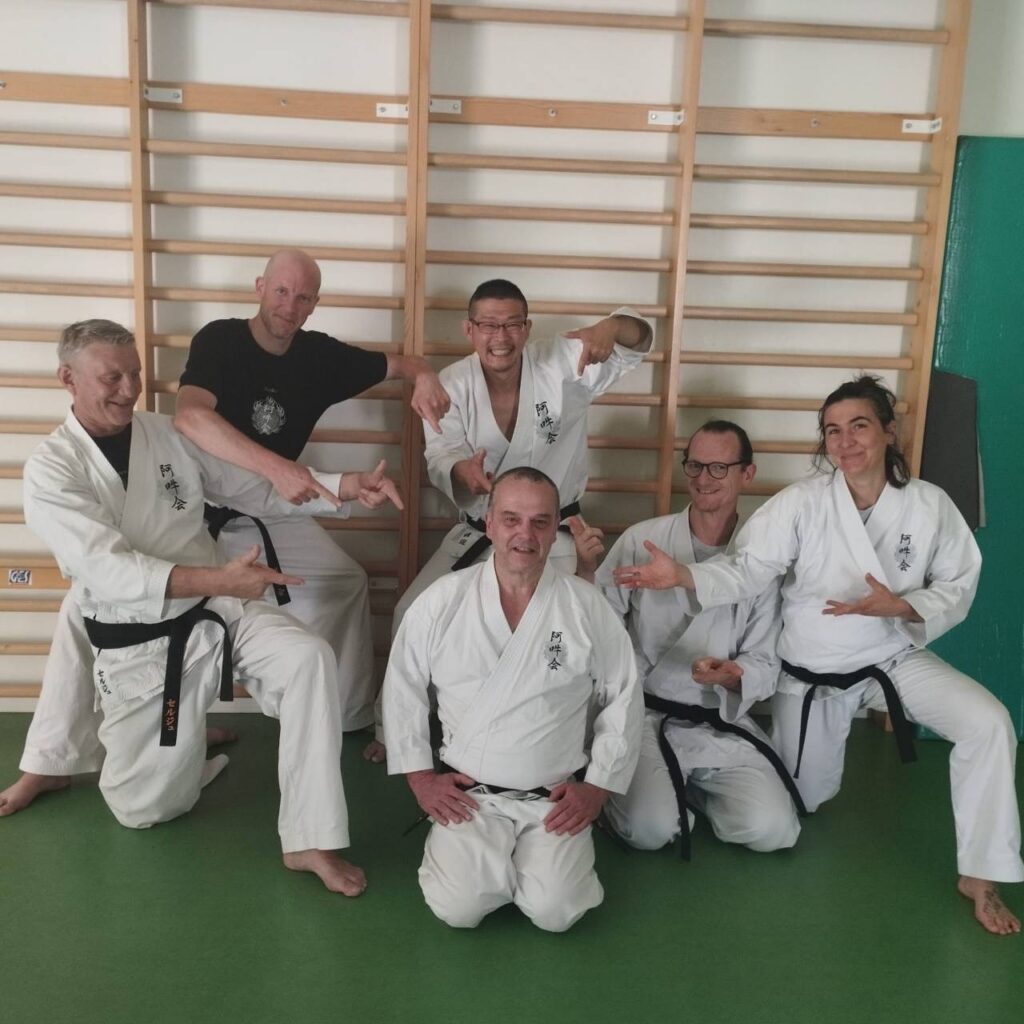 Congratulations to the newly promoted Black Belts!!
---
(2) Article publication in French martial arts magazine Self & Dragon
While in France for the seminar, Akuzawa sensei was interviewed for this magazine article.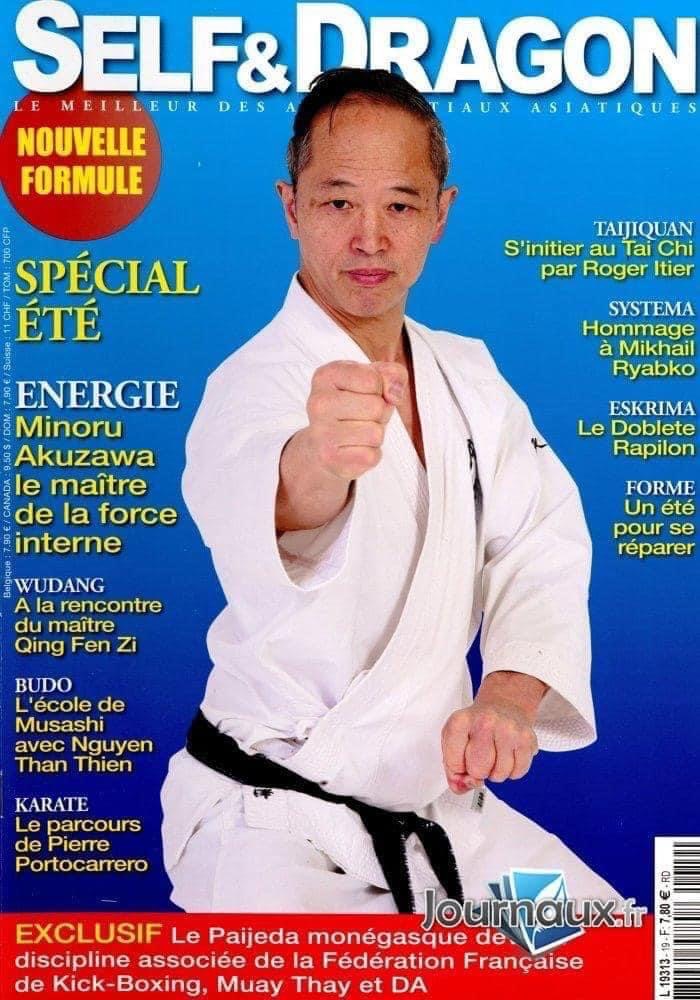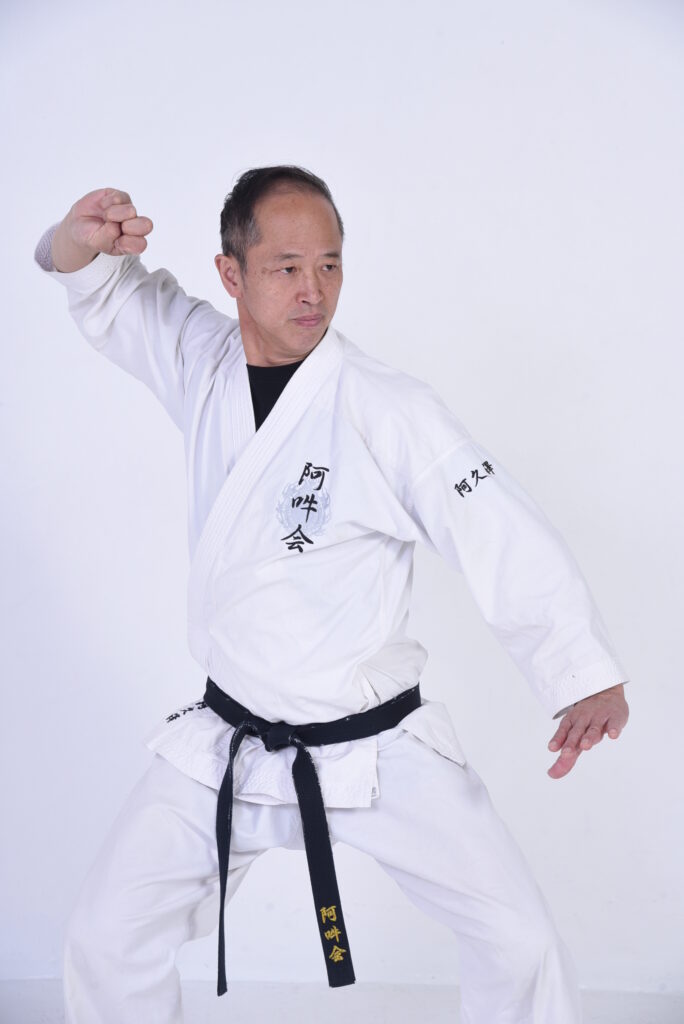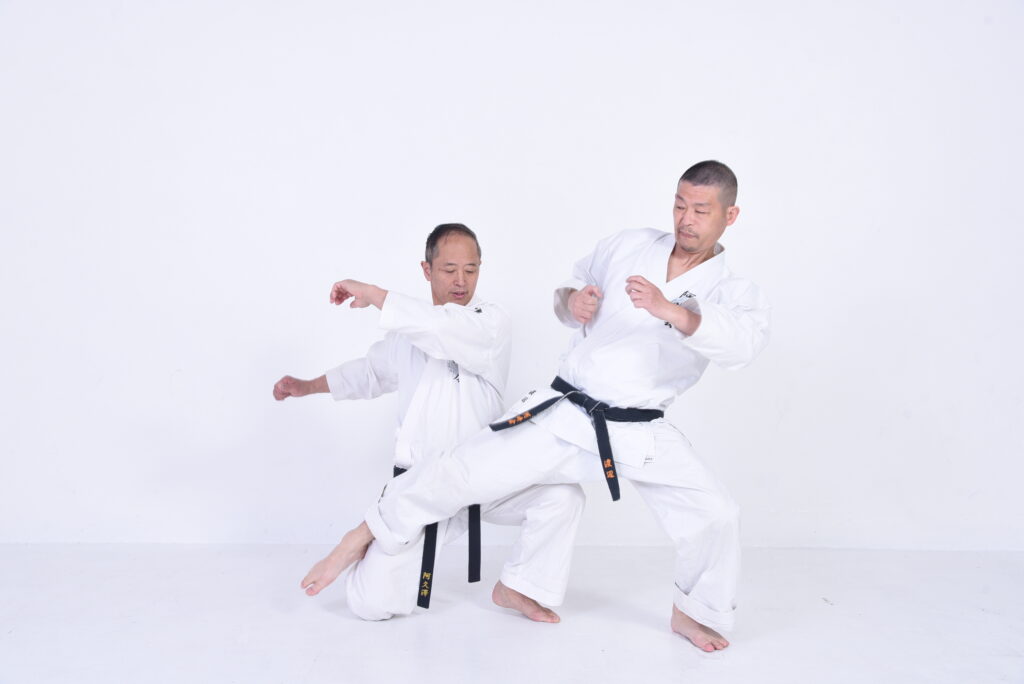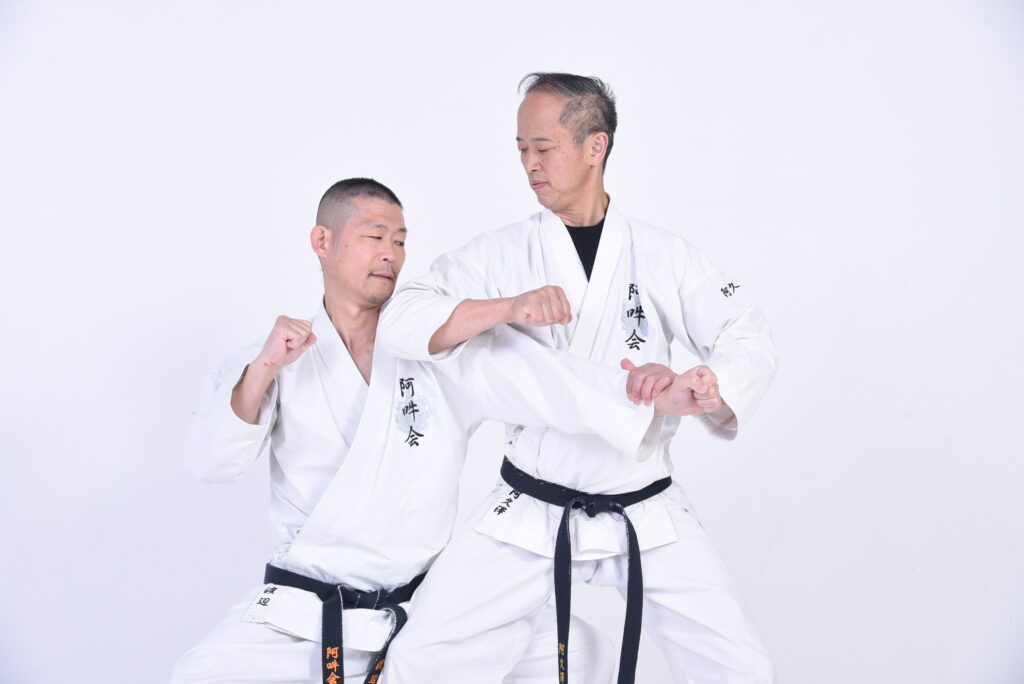 Photo credits: P.Y. Benoliel